S DIVISION HOLDINGS
Group
* Click the icon below to see the business details page.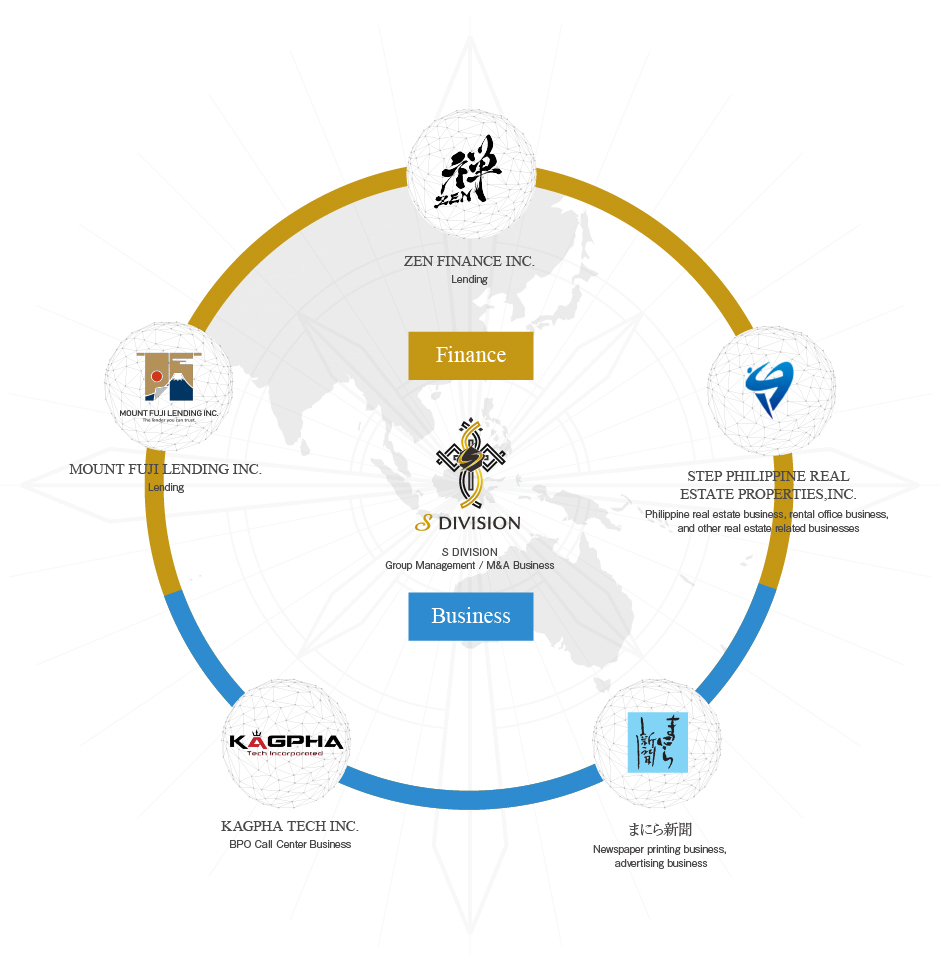 The S Division Group operates lending services based on the consumer credit license which started with Microfinance(microfinance= providing services such as small loans and savings to the poor, helping to operate their small-scale business, independent and escaped from poverty .) as main financial service, we are providing services to many customers in the Philippines including government agencies, banks, large corporations.
Recently, we are a holding company that invests in the media business and actively expands its business.
Group company introduction
List of group companies on the Philippines side
S DIVISION HOLDINGS INC.
S Division Group General, M&A Business
Founded

in 2017
Chairman of the Board

Sumi Hajime
employees

21
Address

4th Floor , 928 Antonio Arnaiz Avenue, Makati City 1223 Philippines.
Currently, our new office has opened this year at Bonifacio Global City / BGC, which is the hottest area in the Philippines. The BGC has been developed in the last decade, and has a showroom of not only offices of large companies such as J.P.Morgan, but also showrooms such as Lamborghini and Ferrari, 5 -star hotels such as Grand Hyatt Hotel and Shangri -La Hotel. It is a near -future city where companies and embassies are gathered. The BGC office has an office of S Division Holdings Inc. In a spacious space of 350 square meters, and the first floor is the own showroom of Step Philippine Real Estate Properties.