Newspaper printing business, advertising business
In May 1992, the Manila Shimbun was published as the first daily vernacular paper in Southeast Asia. From preparation of the interview network, advertisement editing, establishment of the delivery system ... all started from scratch. At that time it was named "Kyodo News Daily". The main role was "to deliver Japanese news every morning", principally with the paper edited by Kyodo Tsushin. In the Japanese society in Philippines, people often say "日比友好 Philippines-Japan Friendship". The meaning changes in various ways depending on people. As the vernacular paper in Philippines, how should we face this theme? We think that it's important to get to know the people in Philippines and let them know us through our paper. This led us start working on the articles that interview and edit independently, besides the articles of Kyodo Tsushin. In January 1996, the name was changed to "Manila Shimbun". Filled one page with the original articles, and general article, problems of Japanese ancestry and migrant workers, the Pacific War were serialized. Addicionaly, posted short article of economic news 2 times a week, eco trend, wether forecast of principal city, top news from English paper, and the eschange rate. Now, edit 2-3 pages independently every Monday, introduce columm of exparts, article that thinks deeply on daily news, news of Visayas and Mindanao, event and movie information. Also, in order to make it useful for understanding of Philippines and Japan, we edit English articles such as articles by Philippine reporter and from Asia news agency.
What are newspaper printing business and advertising businesses?
The "Nikkan Manila Shimbun", which was launched in Manila in 1992, is currently the No. 1 share of newspapers for japanese living in the Philippines. News actually interviewed in the Philippines on the newspaper and the web. We operate other local information media "Navi Manila".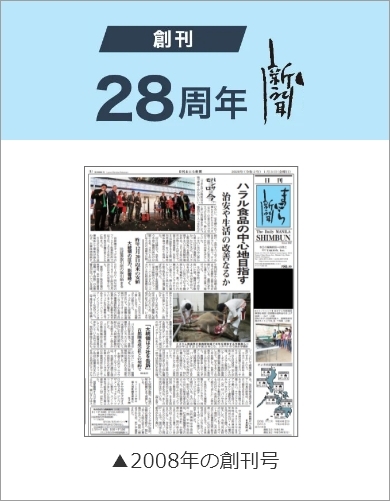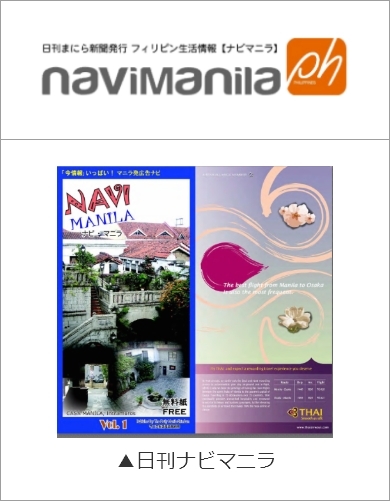 Company
Company Profile
| | |
| --- | --- |
| Company name | Manila Shimbun |
| Founded | in 1992 |
| Chief Editor | Hirohisa Nakamura |
| employees | 50 |
| Address | 2nd Floor , 928 Antonio Arnaiz Avenue, Makati City 1223 Philippines. |
■ Address
2nd Floor , 928 Antonio Arnaiz Avenue, Makati City 1223 Philippines.