B to BC lending business, small lending business
MOUNT FUJI is a new lending project starting in 2020. Until now, the Philippine's lending industry has not been digitized, and it was necessary to pay a lot for labor costs and accounting processing. For this reason, there was a problem that when using the service, it had a high interest rate and a lot of time to lend. MOUNT FUJI has succeeded in completing its own system B to BC Digital System to provide better services to the Philippine clients.


Never forget the spirit of the samurai as a Japanese and demonstrate the talent as a merchant.
What is BtoBC lending?
BtoBC lending is a scheme that lends directly to employees (TOC) in partnership with a company (TOB) and repay under the corporate management. Companies can enhance employee benefits by providing lending services to employees without squeezing their own capital, and we can reduce default risk by managing repayments by companies.
B to BC Digital System
With the "B to BC Digital System", Mount FUJI provides low interest rates, 0 commissions, and immediate funding. The responsibility of repayment is the company's HR (Human Resources Department). HR automatically dedates the repayment amount from the employee's salary and repays to Mount FUJI. According to our research, more than 90 % of companies say they want to introduce an internal lending system to enhance welfare. However, on the other hand, if you lend with your own capital, it will worse the cash flow. Many companies were looking for a partner lending company, but gave up because there was no digitized low -interest services. However,MOUNT FUJI's service can be a new solution for that demands, and improves corporate cash flow and enhances employee benefits.
Mission
Corporate mission
The MOUNT FUJI mission is to build a customer experience.
Currently, there are very few Philippine lending companies who provide after -sales service and money literacy education.
Our vision is to make people in this country happy.
To that end, we have built a Mount FUJI community and provide various customer experience.
We provide various services in the Philippines, such as education of money literacy and monthly achievements.
And I want to be a lending company that has been loved for a long time by Filipinos.
Member
Executive introduction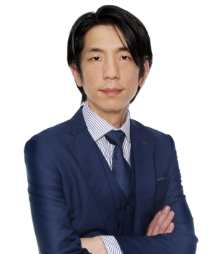 AOI IKEDA,BBA (ECON.)
President
After graduating from university, he worked as a firefighter in Hiroshima for seven years. In 2011, he was dispatched as an emergency aid for the Great East Japan Earthquake. Also experienced the landslide disaster in Hiroshima City due to heavy rain in 2014 at the forefront.
Face the death of many people and experience every day to realize that human life is only for while he alives. And at the bottom of his heart, "I want to try my own value for the world as a Japanese."
He couldn't gave up his thoughts, so he joined the S Division Holdings Group, who continues to work overseas. Not as a civil servant.
In S Division Holdings, He introduced Japanese human resource management systems cultivated during his public servants experience, with the local Philippines and Canadian officers, and develop human resources departments that become more complicated as the business scale expands year by year.
In addition, he is still working hard to carry out the human resources of abilityism, not bound by nationality, and to grow S Division Holdings into a global company.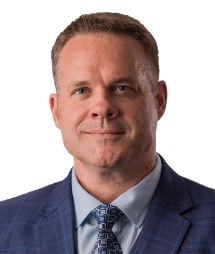 GENE FRIZZELL, MBA,
M.ED., B.ED
Vice-President
GENE (Gene) is from Canada and has been staying in Japan for six years, and speaks English and Japanese.
He has experienced 15 years of business in Canada and Qatar. He came Philippines whe he has been requested for consulting from a Philippine company, which is growing rapidly in Southeast Asia. He sympathized with the vision and mission of the SDIVISION Group and joined the company as an executive.
His specialties were strategies, operations, training, corporate reform, and acquired the MBA, the highest degree of business administration.
As an ISO 9001 internal auditor, he has been involved in a variety of large companies ISO certification projects.
He has also been engaged not only in business in various countries, but also in local communities. In addition to many years of military service on the Canadian Army, he succeeded in two volunteer tours sponsored by JAICA in developing countries.
Company
Company Profile
| | |
| --- | --- |
| Company name | MOUNT FUJI LENDING INC. |
| Founded | 2020 |
| President | Aoi Ikeda |
| employees | 8 |
| Address | 4th Floor, 928 Antonio ARNAIZ AVENUE, MAKATI CITY 1223 PHILIPPINES. |
| WebSite | https://zurl.co/jdiE |
■ Address
4th Floor , 928 Antonio Arnaiz Avenue, Makati City 1223 Philippines.