Message

Message from the president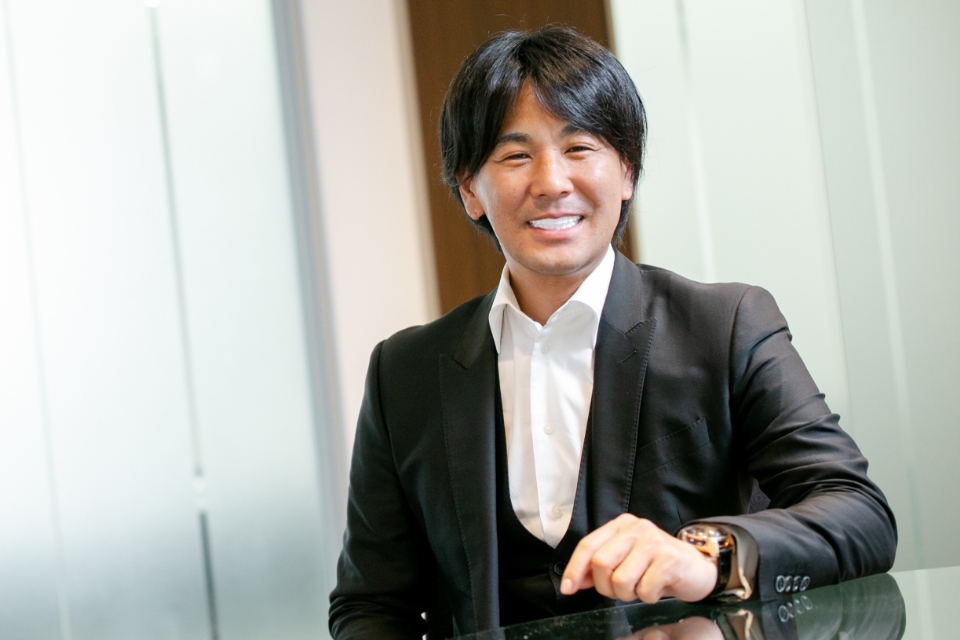 S Division Holdings Inc.


Chairman of the Board | Chairman


Sumiichi [HAJIME SUMI]
Born in Osaka Prefecture in 1979
From the age of 16, he has touched his computer and the Internet to learn the basics of programming and marketing on his own. After graduating from high school, he learned about the economy, finance, and business while working as a truck driver. He further deepened his knowledge about the Web and became independent at the age of 30. Launch an app development company. At the same time, he gained experience in FX and stock operation, and accumulated assets. At the age of 33, embarking on the real estate business in the Philippines. After seven years, he succeeded in expanding its business to the largest money lending business, which includes the financial industry, call center (BPO) business, securities and trading business, and language school management. Utilizing the connection with the political and business world and local influential people, it will be used for holdings for each group company.

The essential value of investment is
the pursuit of happiness.
Fortunately, the truck driver has a lot of spare time and can be alone. So I tried to read a book, and watch the DVDs to start studying hard. And finally, I found the reason why my income hasn't increased, that you sell your time very cheaply. So that, I decided to start a business, to raise my hourly wage.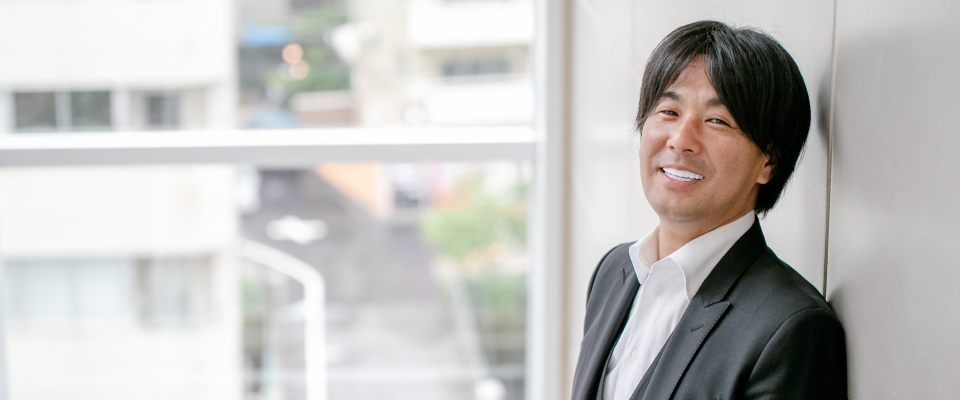 From Employee to Specialist
―Please tell us how the entrepreneurship was in the first place.
I left high school and was a truck driver from 18 to 30 years old. At first I worked in a warehouse, and the truck was the best job of the hourly wage. Anyway, I worked with the intention of having to make my income bigger and thicker.
―It's hard to imagine from the current situation
At one point, you will notice that your income will increase, but the remaining money will decrease year by year. The hourly wage is certainly going up, but never remain. Over time, the word of "compliance" become popular in Japan, and overtime working was gradually restricted. From that point on, I came to think that I had to do something to change my circumstances.
―So When you have the awareness of the issues
Fortunately, the truck driver has a lot of spare time and can be alone. So I tried to read a book, and watch the DVDs to start studying hard. And finally, I found the reason why my income hasn't increased, that you sell your time very cheaply. So that, I decided to start a business, to raise my hourly wage.
―It is Graduation from the employed side isn't it?
The final goal was to become investors and business owners. But ofcousrse it's not a pieace of cake. I set the goal to become a specialist from Emproyee, like an athletes, entertainers, or doctors. So I started a business in the web marketing which I had little bit of knowledge from my past experience.
―From truck industry to the web world!
Actually, the first time to play with my computer was 16 years old, and at the time, I have already felt that the web business would be a huge market, so I studied little bit of programming and marketing. So that wasn't such a big deal. I started with HP production and image processing.
How did you come to work on that current business?
the web business was succeeded in various areas such as app development and EC, and some assets were formed. But as I said at the beginning, my goal was to be an investor or business owners. I didn't intend to end with a specialist. Even if you make money, you lose time because you are not the real rich man that I define.
―What is the real rich definition?
Gaining both economic freedom and time. For example, if you work 22 days a month and earn 1 million yen, if the money that comes out is 600,000 yen, only 400,000 yen will remain at hand. What I want to do in the end is a life that comes in 100,000 yen without working a day. That way, you can share time from the same perspective as an important child or family. I thought I had to be a real rich man.
―Then I decided to go to the Phillippines for that.
One of the things we found out in the European and American market to take the next step was that there were few things we would do in developed countries. In such a case, the Philippines was introduced. I felt overwhelmed by the heat of the people in this country and the future of the country. Anyway, people are energetic. After all, Human resource is the key factor to develop, to both country and the company.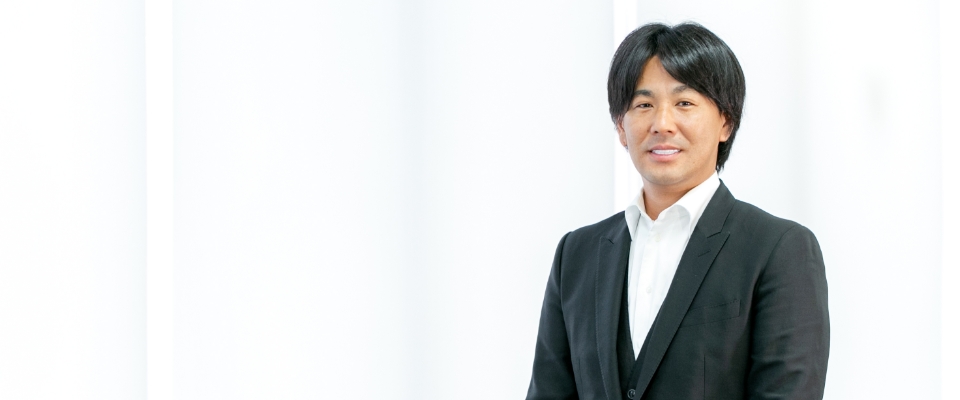 work to live, not to live to work
―It says that it started with the real estate business at first.
I didn't have any specific prospects, but I anticipated that if you start with real estate, you may have more opportunities. Anyway, If you bring the products or the services that we had normally in Japan but Philippines, you can sell it easily. This is easy way of doing business. The same is true for finance, and now it is mainly lending, but 10 years later, the servicer will be hotter.
―It's good to look back on the past of Japan.
Some people laugh at this bussiness like a time machine business. However, the time lag is getting shorter due to the development of the web. I don't think you can say something elaborate. I have to set up early and get the preliminary profit.
―There are the business expansion steadily since then.
Thanks to that, my personal wish to create a company that runs 10 years, is likely to be come true. 10 years by not just existing, My wish is to make all the members who are accompanying me, and their families who support them, happy. There will be several opportunities to get on the flow after 10 years.
―At the members decide whether to get on it,
that's right. A company that doesn't have the chance to get on the flow will not be rewarded. I just don't want them to stuck in our company. They can be richer, but also they can use their experience as the foundation to go to the next life. I think that the working for company is not absolute essential in the life.
No neccesity of woking for the company?
This is my motto and I always say, I work to live. I feel like, many people live to work. And all members from the early days share the same values. While you are here, I want you to show 120 % performance for the company and make a profit. However, it is just a passing point, so I want everyone to go out and walk in the second life.
―As launching a new business or starting a business
No, it's not a big deal, it can be a hobby or a trip with your parents. You just have to work to live, and if you can live without working, isn't it better? It would be the most happy to do whatever you like with your favorites.
― I see ... it may be exactly what you said
The image of my company is simple, like, gathering only when needed, and tell "so I will make 10 billion in these five people, we need 200 million per each.Let's go." There is no need to keep going for a long time. You work to live, so you need to save time. I want my company to be like that and it's not for only our generation , also for the next generation.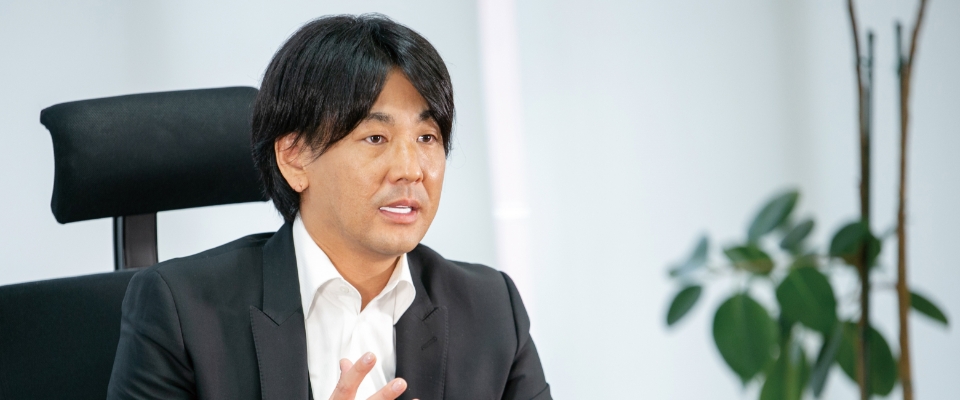 Improving Japanese financial literacy
―Please tell us about the business itself.
The Japanese economy has one way to welcome overseas customers and make money with inbound. On the other hand, it would be quite difficult for Japanese people to go abroad and make money. The reason is that I have been so hard to come here. If I was told that there was such a task 10 years before my business started ... I think I probably didn't do it (laughs).
―That's a lot ...
Fortunately, Japan has extra money. My idea is to have that money work. Bring only the money outside, let them work, and return the profits to Japan, then use it for living. Using our infrastructure to provide the service you wish in foreign country and make money, and I wish all people get the same idea.
―I see, it seems that profits will increase.
I think the Japanese financial literacy is honestly low. It's not that you have any knowledge or calculation. I just need to follow the one simple rule, but there are too many people who can't do it.
― what is it?
For example, there is 100 yen here. It becomes 110 yen when you rent this and come back. Japanese likely to feel happy about the fact that the money become 110 yen. but this is meaningless. The essence is, to take out the 10 yen properly, use it, and become happy.
―That is the goal of the investment you aims for.
Have I become billions on the books, on the data, on the platform, I don't care about that. How many people were happy for 100 million yen? There is no point in increasing only the money even though there is no purpose. Japanese people save money because they felt anxiety, but what are you worried about? I can't be sure of the reason for that. And that is the low literacy I think.
―It's a home truths...
There is no one who keeps running without the goal. That's the same. The purpose is important, so clearly determined what to do when the money has increased. Feels like losing money from the beginning, then you will swung around.
―informative. Please tell us about the future vision of S Division
First the group reaches 1 trillion yen and lists some companies on the Philippines. In addition, I would like to create a pension system for Japanese companies in the proportion. The point is, as long as you first take root in the Philippines and benefit it, you must be overwhelming to connect to the latter.
―The company is a passing point, however it is necessary to increase strong presence.
Now there are nine conglomerate in the Philippines. The seven companies are Chinese, and two companies are Spanish, which have originally been colonial era. So we're going to be the 10th company. Create a conductor that will allow the required amount to be distributed to the necessary places. It's hard, but I'm grateful to the Philippines.
―will you retire when you become rich?
I thought so, but recently I found that if you don't work, money runs away. After all, the gold vein approaches the person who is seriously stuck. So even when i achieve the goal, I might work in a different country or try to give back to Japan. Well, currently I am already runnning some project to cheer Japan in a different way, because I aware that I'm still on the middle of my journey.
―There is a valuable story!