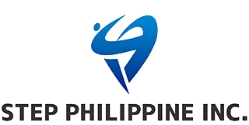 Real estate business in Philippines , rental office business, and other real estate -related businesses
As a real estate business, we introduce the Philippine properties. We will provide free consultation on the Philippine Real Estate for free. We will also support local inspections in the Philippines. Our staff will also do attendance by dedicated cars and various local settings according to the desired schedule. In addition, we will also make reservation for accommodation hotels and meal arrangements (air tickets will be arranged by our customers).
Various certifications
SEC
(registered copy)

BIR
(withholding tax return)

BP
(business permit)
About the appealing points of the Philippine Real Estate
Price of commodities is low, loan purchase is OK
In the Philippines, where prices are said to be about 1/3 to 1/5 in Japan, real estate can be purchased cheaper than in Japan. In the name of a foreigner, although it is not possible to purchase a single -family house with land, it is possible for a foreigner to register a condominium or a Town house in the name of condominium (concrete Nagaya). Due to the impact of American colonies, It is also a country of "document principle" in which laws and contracts are based on British and American law standards. So the Philippines is a country where foreigners can own real estate with peace of mind.
Security, pools, and gyms with high -quality condominiums,
The unit price of the finest condominium (luxury apartment) of "Makati CBD (economic center)", which is preferred by local wealthy and overseas expatriates, is generally "1/ 4 ". Luxury condominiums in the Philippines are generally equipped with security gates, pools, gyms, etc. for 24 -hour guards, and are cheaper than in Japan, and get high -quality properties in central Tokyo. Foreigners can purchase low -cost local homes. In the Philippines, the minimum purchase price for foreigners is not set, so it can be purchased not only for luxury condominiums, but also for low -priced properties for locals. It is also possible to invest in a small property of several million yen per unit, and to stably earn rent income from local people. Furthermore, in the Philippines where real estate prices are rising year by year due to the population growth and economic development, unlike Japan, it can be expected to increase prices.
It can be purchased using a mortgage loan, and the down payment can be paid in installments.
Unlike Japan, the Philippine mortgage is a "non-recourse loan", so even if the loan repayment is delayed, if you let go of the property, there is no need to pay any more repayments, and the risks in investment should be limited. Furthermore, it is possible to pay a down payment (20 % to 50 %) in installments (interest -free) for several years, in which case the initial payment amount can be reduced to tens of thousands of yen a month.
Why is the real estate price in the Philippines still cheap?
The reason why the real estate prices in the Philippines are at a low level in Asia is that the surrounding Asian countries have achieved a remarkable development, also known as the "Miracle of East Asia" in the 1990s, and the real estate price has risen. In Philippines, the fact that the economic stagnation continued due to political concerns in the 1980s was delayed, and real estate prices were left at a low price. In recent years, the stability of politics and the aggressive invitation of the government have begun to transform into one of the high -growth countries in Asia, and it is still cheap to start investing in the Philippine real estate. It can be called timing.
High rental yield + low vacancy rate
The average gloss rental yield on the condominium in the Manila area is 6.1 % (2016) a year, this is the highest level in Asia. In addition, you can rent properties in good locations near business districts and condominiums with full amenities such as pools and gyms at relatively low rents. Such properties have many condominiums that have achieved yields of 8% or more per year, so Philippine real estate investment can secure stable income gains. Furthermore, in the Philippines, which is still 6.8 %, the economic growth is expected to grow further in the future, and the yield may be further improved when the property is completed.
The vacancy rate in the Manila Metropolitan area is about 10% and Makati CBD is less than 5%.
In the Philippines, in addition to stable housing demand due to population growth, the number of households continues to expand due to the progress of nuclear families centered on the wealthy and the middle layer, and the vacancy rate in the Manila metropolitan area is about 10 %. It is at a low level. In the Makati CBD, which is preferred by the wealthy and overseas expatriates, the vacancy rate is less than 5 % for high -quality condominiums, and a market that is dominant for lenders has been formed. Compare to the vacancy rate of condominiums in Japan which is around 20%, which is high by international standards, and will rise to nearly 40% by 2040, Philippines is one of the best environment in Asia that creates a high rental yield.
Rent collection of unlimited risks in the Philippines
In the Philippines, it is general to complete 2month-6month' rent payment (checks, etc.) in advance for 12 months for a relatively expensive property with a monthly rent of 40,000 peso or more. The deposit equivalent to the Japanese security deposit (two months of monthly rent is standard) will be deposited in the same way. As a result, the risk of not being able to receive the rent payment that should be received due to unexpected troubles, such as rent delinquencies and disappearance of residents, has been reduced in terms of institution.
Property / condominium introduction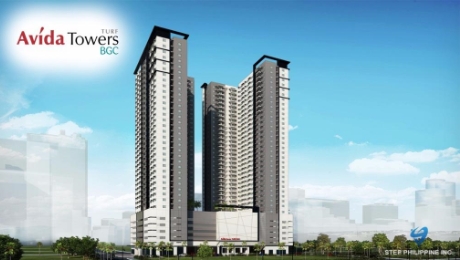 AVIDA TOWER TURF BGC
Avida Tower Turf BGC is a two -tower high -rise building located on the north side of the BGC (Bonifacio Global City).
Why don't you start your new life in the most fast -growing city in the Philippines now?
BGC is the high -end city that is currently growing most rapidly in the Philippines. Therefore, Avida Tower Turf BGC is very convenient.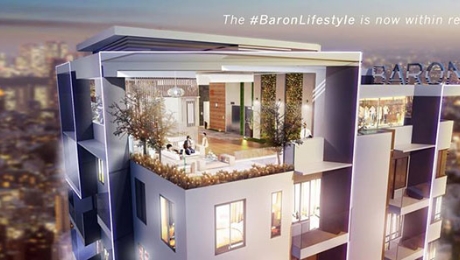 Baron Tower
Baron Tower is developed by Wee Community Developers Inc., the most trusted developer in San Juan.
Baron Tower, located in 191 Wilson Street, is a 30 -story skyscraper, but offers a low -density room of 2 to 10 units per floor.
Experience the top luxury condominiums and make your dreams come true. Commercial facilities on the lower floors guarantee convenience and comfort.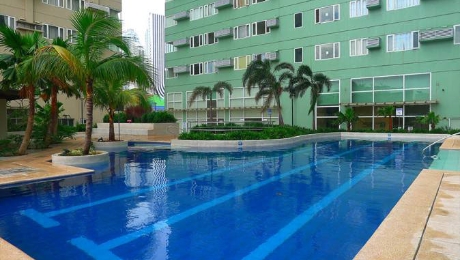 RIDGEWOOD TOWERS
A high -rise apartment life in a prime location that everyone longs for.
The building is located near workplaces and popular leisure facilities, and is composed of career-oriented people who want convenience. RIDGEWOOD TOWERS fulfills such dreams.
RIDGEWOOD TOWERS is a reasonable price, despite the novel design and fulfilling amenities.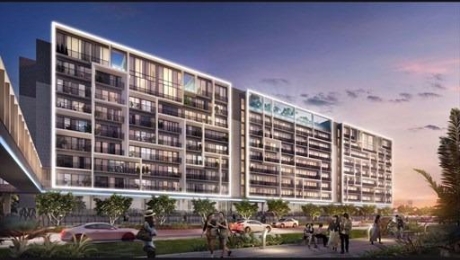 St. Moritz Private Estate
ST. Moritz Private Estate is a resort town in the Engadin Valley in Alps, Switzerland.
It is an internationally recognized trademark, and the name San Moritz is considered one of the most popular brands in the world.
ST. Moritz Private Estate has a European brand of architecture, design, and home appliances that have won awards.
We will support you from both local inspections and data provision. Speaking of overseas real estate, it tends to happen that you have to go to the site many times. Since that alone will incur travel expenses, our stance is to keep costs down as much as possible for customers to purchase excellent properties. For this reason, not only photos and sentences, but also the property in videos, and facilities around the property will be guided by our staff. As a result, property information that can not be imagined unless you go to the site can be provided smoothly in Japan. In addition, Japanese staff will carefully guide you to the property you want, and we will support various documents, interpretations, and arrange hotels and meals. We are conducting corporate activities as a policy to build a relationship that can be associated with each person for a long time.
Member
Executive introduction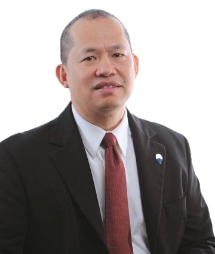 Clement Luis L. DIZON
(Commonly known as Krem)
President
Graduated from "SAN BEDA COLLEGE" in 1987. Later, he served on the board at large companies, such as the Philippine real estate company, REMAX PHILIPPINES, AXA Group, and Mega Bank Metro Bank related companies. At this time, he experienced life insurance, retirement planning, medical insurance, real estate, educational funding, and investment in mutual funds, as an advisor of investment and finance. And in the process, he also formed his personal connections in real estate.
He has also served on board at a company in liquor trade, such as CMG Marketing Services, Inc. and IDP International. He left a track record, such as pioneering new distribution routes.
He joined STEP Philippine Real Estate Properties Inc. with long-term offers from relatives. Regardless of the position he has acquired, he decided to do his best for the development of Step Philippine Real Estate Roperties.
Taking advantage of a lot of knowledge and personal connections gained from his experience so far, he is active every day to select only carefully selected real estate projects in the Philippines and accommodates client's needs.
Company
Company Profile
| | |
| --- | --- |
| Company name | STEP Philippine Real Estate Properties Inc. |
| Founded | in 2013 |
| CEO | Clement Dizon |
| employees | 9 |
| Address | 4th Floor, 928 Antonio ARNAIZ AVENUE, MAKATI CITY 1223 PHILIPPINES. |
■ Address
4th Floor , 928 Antonio Arnaiz Avenue, Makati City 1223 Philippines.